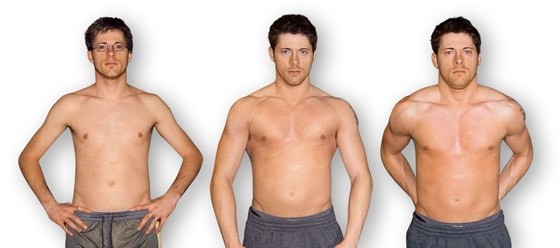 There are loads of great cycles of steroids aimed at different standards of bodybuilder or looking at different outcome. I've just picked out ten great ones and given a brief description for each. Please bear in mind that sometimes there are different names for drugs depending on where you are in the world or who makes it. Most importantly – do not even consider using steroids unless your diet is ideal for gaining muscle mass, even if you are looking to increase your definition. You should also be training very hard and regular.
First steroid cycle
Cycle for mass, strength and power. Begin with this steroid cycle.
4 weeks testosterone propionate cycle
Short steroid cycle with quick acting testosterone propionate. Enough time to feel how it works and decide whether to quit or continue.
Primo Anavar and Propionate
Another great stack for the summer which will give user lean muscles growth and long results will be kept because of primoxyl usage.
Cutaxyl 150 Cutting Cycle
Cutaxyl 150 cycle for the summer. Cutaxyl 150 is a mix of 3 compounds (test prop, trenbolone and drostanolone) which are mixed in the right proportions.
10 Week Cutting Cycle
10 Week Cutting Cycle. It's time to get in shape before summer.
14 Weeks to Quality,Strength and Lean Muscles
Qualitative muscles and strength steroids cycle. Try something new.
Test P/Anavar/Primo/Winstrol Stack
You want to run a safe steroids cycle? Here it is, made of safe compounds which will make you look ripped and will add you some quality muscles gains.
Sustanon cycle
Strength and muscles increase guaranteed 100%
Oral cycle – Anavar
This is safest oral cycle, if you want safety and no injections go for it. No pins, no injections just tabs.
Testosterone Steroid Cycle
Basic Testosterone Steroid Cycle. Best option for a first steroid cycle.
14 Weeks Lean Muscles Steroid Cycle
This 14 weeks cutting cycle will give user quality muscle gains and if combined with cardio and diet ripped look will be achieved.
Strength and Bulk Steroid Cycle
This 12 week cycle will give user mass and strength. Everything included.
12 weeks bulking cycle
12 weeks bulking cycle made of Testosterone and Dbol Muscle and Strength increase. It's time to look bigger!
Anadroxyl and Sustaxyl
Anadrol + Sustanon Steroid Cycle Incredible strength and mass increase.
Testoxyl Propionate and Oxandroxyl Cycle
Cutting steroid cycle for 12 weeks. Increased muscle hardness and better look guaranteed.
Testoxyl Propionate and Stanoxyl Depot
10 weeks summer cycle. Start this cycle in April or May.
Testoxyl Propionate Cycle
No water retention, good quality muscles gains. Good before summer and just as a first steroid cycle.
Testoxyl Propionate, Winstrol and Anavar
10 weeks summer cycle. Start this cycle in April or May.